Everything you need to know about vinyl records
Published : 02/04/2020 - Categories :
Tips
Reading time: 4min

You want to have the best merchandizing offer ever? Add vinyl records to your booth! This is the collectible object to propose, with its vintage aspect and proper aesthetic. You can create it in little batches to offer some exclusive content to your fans. We will help you choose between the different options for your vinyls records to earn a nice place in your fans collections.

Vinyl records are more trendy than ever : 4,3 million of units were sold in the UK during 2019 ! Vinyl albums now account for one in every 8 albums purchased in the UK across digital and physical formats. To make this count, Distrolution Merch offers you many options to pimp your LP. First of all, it's important to define how many records you want to press.
How to choose the right quantity of vinyl records ?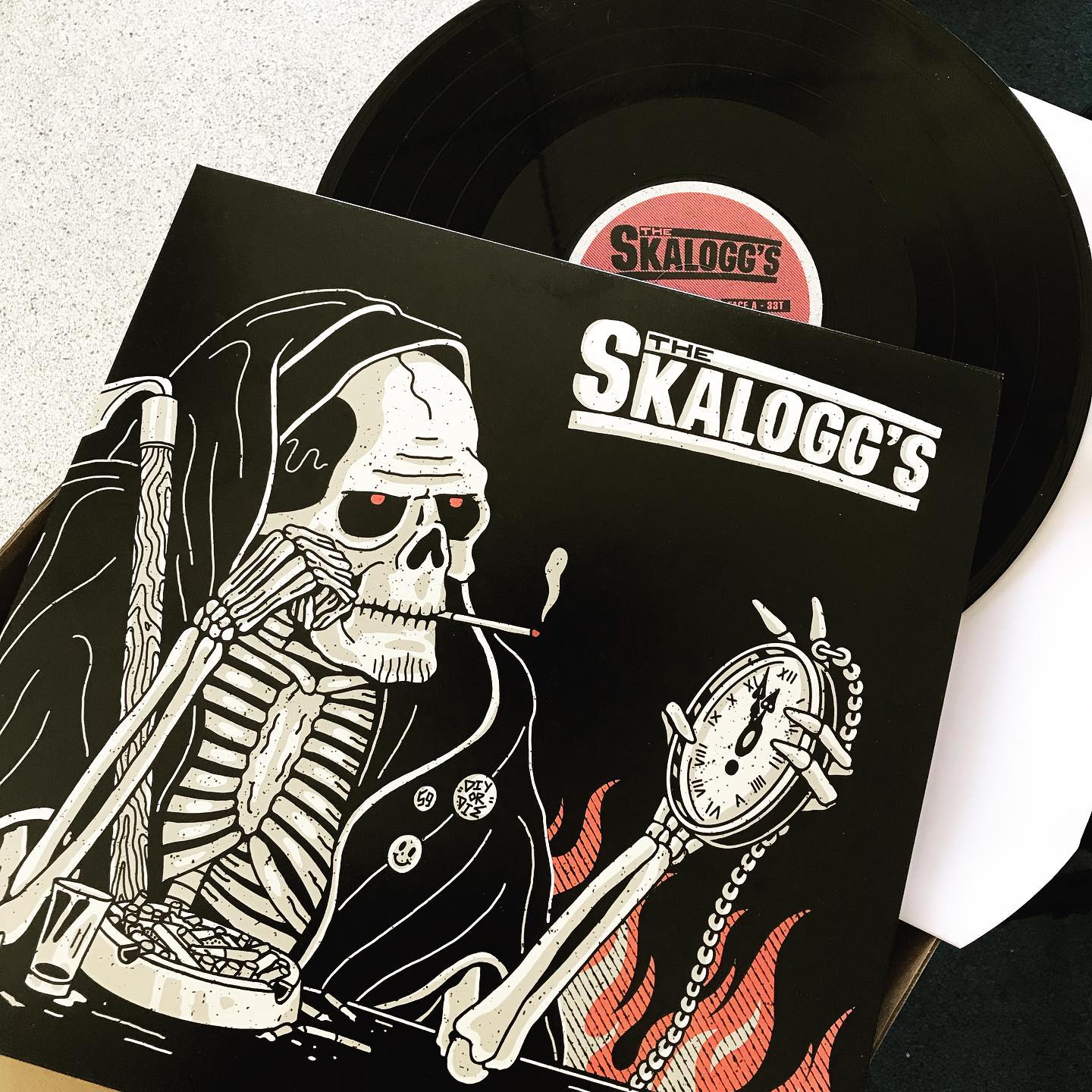 The most ordered quantities are between 250 and 300 units. It seems to be a lot for you? Know that with those quantities, the price per unit is really interesting and profitable. It also increase your benefit when you're selling your LPs. Moreover, you'll sell it on tour, on your online shop and maybe to record stores if you got the distribution agreement. It can go fast, especially if you're making a pre-order campaign with limited editions.

When you'll release your second LP, you could also make an offer with your first one so it's better to have a good stock!

And in addition we offer you a super cool pack that will allow you to pay even less: the Release Bundle that includes digipack or digisleeve cds, vinyl, flyers, posters and stickers square or round in the quantity of your choice! If you plan to organize a release party, make yourself a good promotion!
When you've decided the quantity, which options would you choose?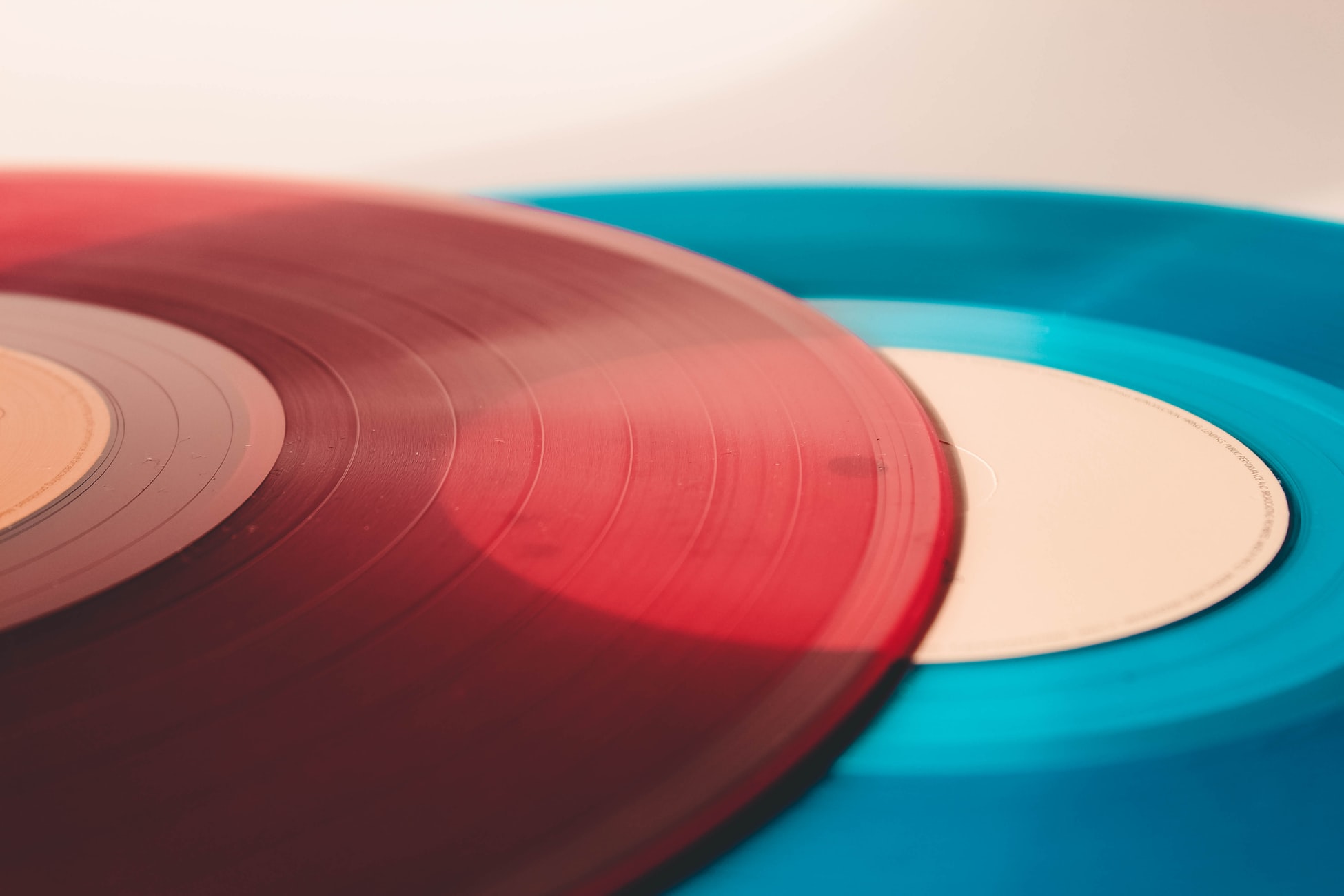 You have plenty of options when it comes to vinyl records. As for diameter, you can choose between 7", 10" and 12". For the number of rpm it's between 33 and 45. There is also more options to spice up your vinyl and its cover such as the color wafer, splatter or transparent. You can also print booklets and square or round inserts.

We would rather recommend the format 12" or 12" Gatefold, since it is a larger size, the visuals will be bigger! You'll gain a lot of sound quality. For packaging, the advantage of the gatefold is that you have more room to insert your images, to immerse the owner of your nice vinyl in your universe and above all to stick as closely as possible to the cover of the CD that you pressed in digipack or digisleeve.

The 7' and 10' are popular for singles, EP or for grindcore albums.

Regarding the packaging, you are advised to opt for a plastic pouch rather than a cellophane one.
It's the same price and it has several advantages:
Plastic packaging won't end up in a trash or in the wild because it will protect your vinyl in your shelf like any self-respecting collector.
You can easily slide a download card into each of your disks. Here is one tip: you can print it from your Bandcamp.
You're not going to struggle at your booth to remove the cellophane, and damage the vinyl (for the clumsy ones) when fans ask you for an autograph on the cover.
By choosing a pouch packaging, you also have the possibility to order stickers that you can stick at the top of your vinyls. It's not always easy to be recognized, especially if your group name is at the bottom of the cover… A good choice to highlight the strong points of your band that will lead the collector to take your vinyl out of the tray, at a low cost!
Our professional advice: For the release of your new album, opt for coloured vinyl or even splatter. It allows you to create an exclusivity for the first pressing which will be a collector's item and will boost your sales for sure. You can then make a second pressing on black vinyl once the first pressing is sold out.
You're feeling ready?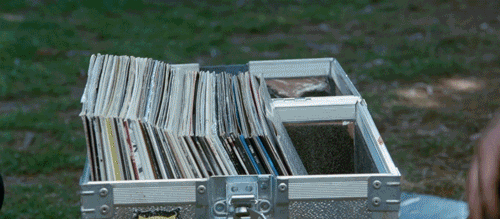 Now that you know how many records you need and what options to choose to have the model you need, you just have to order! We deliver you directly to your house, you just have to wait after us sitting on your couch.

If you want to release a double gatefold or if you need specific options, don't hesitate to ask for a custom answer! We'll be happy to make your project a reality.

If you liked this article, don't hesitate to share it on your social networks with your friends! And if you want to be kept up-to-date about all our news, please subscribe to the newsletter. It's just below the article. You will receive good deals, promotions, product news, blog articles and more, but not too often !




Share this content