Where to share your music online?
Published : 05/04/2020 - Categories :
Tips
Reading time : 5 min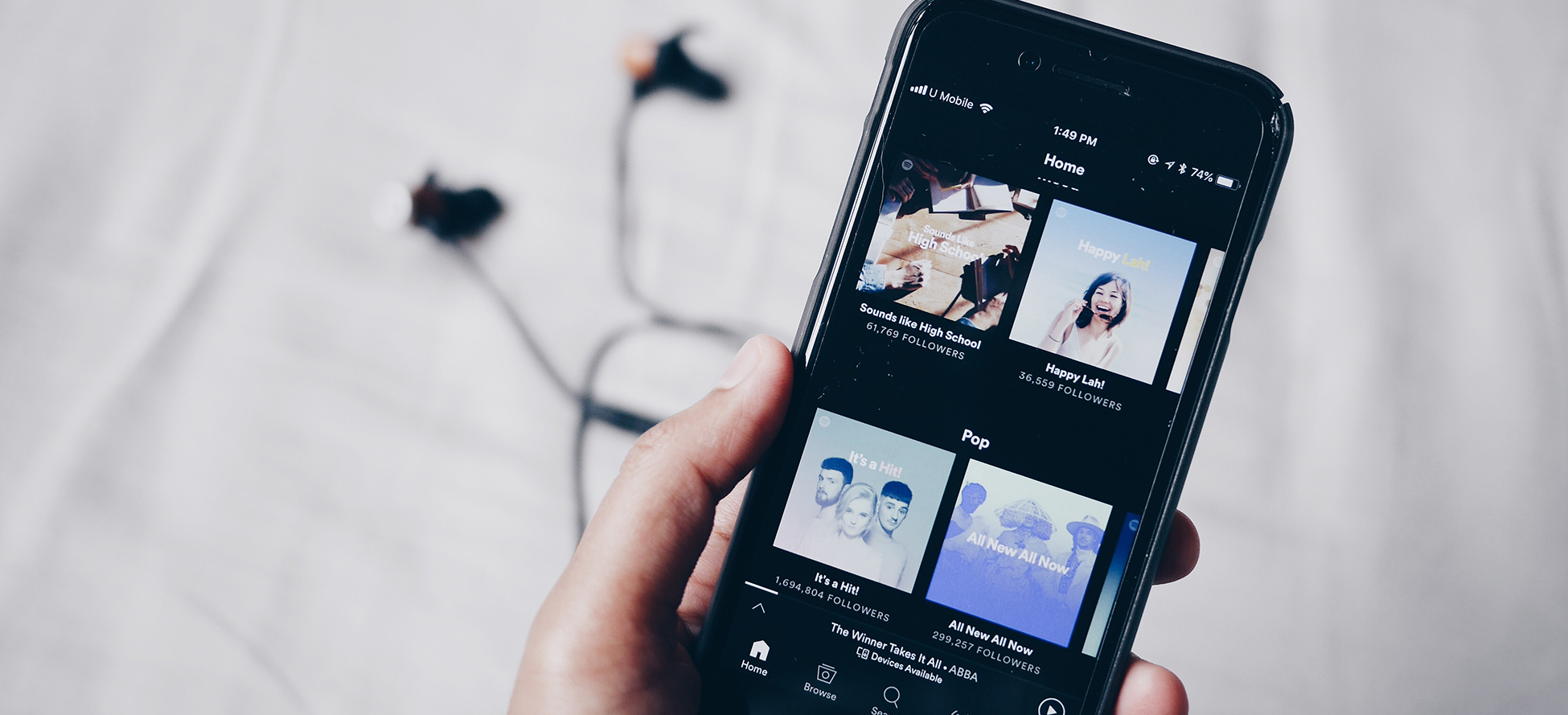 As a musician, it's in your best interest to be where people are looking for music. Not only do you want your songs to be available on the biggest streaming services but you also want new fans to be able to find you through blogs or more obscure sites.
Here are some websites and applications to download, share and promote your music that you may not have considered yet.
1. Reddit Music and Radio Reddit
Many contents that later become viral start their online life on Reddit. This makes it a great place to promote your music. But beware, there are some pretty specific rules! You must first become a Reddit contributor before you can start sharing your music on this site.

Reddit is a community of passionate users and they hate self-promotion. If you go on this site for the sole purpose of advertising, the community may react badly and it may be hard for you to get over it. First become an active member of the site, then share your music with them.
2. Create a YouTube channel
Youtube is one of the biggest source of online music discovery, that's why you need to have your music present on this platform at all costs.


If you don't have the budget to create music videos, make a "lyrics video". You can hire a freelancer via the Fiverr website who lists them at very affordable prices or even try to find someone in an audiovisual school who can do this for you to practice editing!

When you upload your video on Youtube, make sure to reference it well (with keywords mainly) so that your future audience can find it easily with recommendations, Youtube searches and even Google searches, which can be very useful, especially for your covers!

As for Youtube videos, don't hesitate to share them on your social medias.
3. Find blogs of music critics
Having your music reviewed by blogs is a great way to reach the people most interested in finding new bands to listen to. Instead of sending your music to all the existing blogs, find blogs that might be interested in your type of music through services like HypeMachine. Of course, take the time to build relationships with blogs in your music genre by following them on Twitter, commenting on their posts and sharing their content before contacting them.

You can also use the Groover online service that allows you to share your music with radio stations and labels for a fee.
4. List your concerts

Every musician hopes to play in front of a big crowd, but for that to happen, people have to know when you're performing live. Concert discovery apps like Bandsintown make it easy for people to find out about new shows in their hometown, so make sure your next event is listed on these kinds of apps. Don't forget to list them on your facebook page too!
5. Sell music and merchandise online
If you already have a fanbase, selling your music and merchandise online is a great way to start getting them to give some of their money back. Bandcamp and BigCartel, to name a few, allow you to easily list your music and merchandise and then sell it on your website and social networks.
6. Create a list of email addresses
Social networks come and go, but emails stay forever. As a musician, your mailing list is your most valuable asset. If you've set one up, every time you release new music or merchandise, you can generate sales simply by emailing your subscribers.

If you haven't created a mailing list yet, you can start now with the help of services like MailChimp or Sendinblue.
7. Promote your music on social networks
Websites such as Twitter, Instagram and Facebook offer great opportunities for people to find their next favourite band. For an effective promotion of your music on Twitter and Instagram, make yourself visible to people looking for something to listen to by using genre-based hashtags like #rock or #jazz. For Facebook, publish attractive content to increase your audience organically through comments, likes and sharing.

A good way to keep your fans busy while promoting your band is to make your Spotify or Deezer playlist, you can only put your songs on it but we advise you to put songs you like or have been inspired by: it's a good way to share your tastes and favourite songs with your listeners but also to share your music with others.
8. Create a website
Every serious musician needs a website that visibly presents his or her latest music and products. Listening to your music on streaming services and downloading via certain sites are good things, but your own website will be entirely up to you. Having full control over your fans' experience allows you to do whatever it takes to sell more music and get more subscriptions to the mailing lists.

If you don't have a website yet, you can hire a developer to build one for you, or use a service like Wix or Wordpress to build one yourself quickly. When you use these services, they usually host your default domain as a sub-domain of theirs (for example, yourbandname.wordpress.com). Instead, make sure you get your own domain name so that you get all the benefits of search engine optimization and to make effective SEO, it really works much better than on Facebook or Instagram!
So ends our article. Don't hesitate to ask us for advice on the subject! Share this article on social networks if it was useful for you or if you think your musician friends might need it too.
Share this content